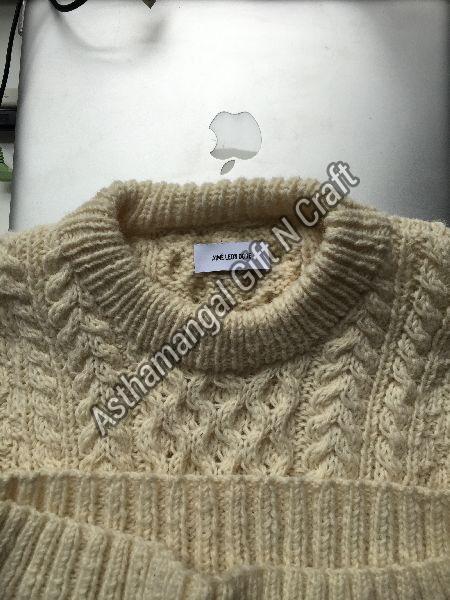 We often get confused while choosing a sweater. As winter is about to begin one may grab a pair of sweaters. This article will be perfect for you if you are planning to get a sweater anytime soon. These tips will help you to get the best sweater to rock your winter looks.

Neckline

The first thing you should look while choosing a sweater is the neckline. Think which neckline would suit you the most. If you want warmth, turtleneck sweater is the best option. Funnel neckline is the alternative for turtle neck which also looks amazing and it is in trend. This neckline is like a much turtleneck the only difference is that it is a loose fitting near the neck. You can also choose the modern look of funnel neckline. These are extremely comfortable.

Apart from funnel and turtle neckline, there are other necklines as well like the crew neck, V neck, round neck, off the shoulder and much more. Hand knit sweater suppliers provide you with sweaters available in a different neckline. The list is long therefore you get amazing choice and options to choose from.

Length

The length of the sweater also plays a very important role when you are choosing to buy a sweater. Think about whether you want to go for a cropped sweater which you can layer with a turtleneck and coloured tank or want to buy a sweater dress. You can also choose the waist-length sweater which is easily available. These look good with traditional wears as well as western wears.

Volume

The volume of the sweater depends on the style that you are looking for. If you want to have a no-fuss and relaxed look then you should go for sweaters that are a loose fit and gives you the ability to move. Keep in mind that if you choose a baggy sweater the volume will eventually increase along with the size of the sweater. You will know it when you see it. If you want to create a classic, clean and structure look, go for fitted sweaters.

Hand knit sweater supplier in Nepal have sweaters available in different range. You will get both fitted and baggy sweaters.

Knit Or Fabric

Knit and fabric sweaters give you a range of options to choose from. You will get cashmere, wool, fleece, angora, ribbed knit and cable knit. The list is long and it goes on and on. But knitted sweaters give the better look than then fabric one.

To determine which style you want, you need to choose the length, volume, neckline, knit or fabric and then start looking. You will not certainly get a pullover right? These tips will help you to choose the best sweater that matches your taste and preference.

Hand knit sweater manufacturers and suppliers provide customers with an amazing range of products to choose from. You can follow the steps that are mentioned above to get the perfect sweater for use. With these, you will get the best sweater and style it with other garments and accessories to create your look and style statement.