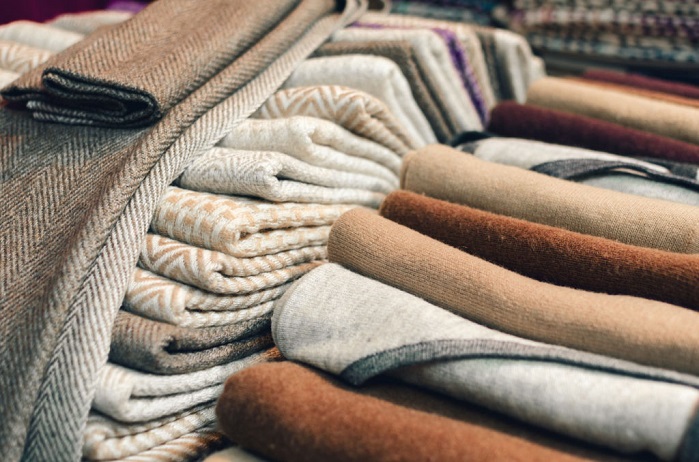 If you happen to be a shopaholic, you will be well aware of the beautiful cashmere products. Only a few products can come close to the luxury and comfort of the cashmere products. Adding genuine cashmere garments to your wardrobe is a great investment. These classic pieces of clothing are of great quality and can last forever. However not all cashmere products are similar in terms of quality.

Identifying a good quality cashmere can depend on several factors namely origin, thickness, length, color, and, types of fibers used to make the cashmere product. You should also pay close attention to the knit and ply of the cashmere to get a better understanding of the feel and quality of the product.

Do not fall prey to fake cashmere products that will fall apart after only a few washes. Many Cashmere Products suppliers offer assistance to their customers to help them choose the right product as per their needs. Listed below are a few benefits of owning a genuine cashmere product.

Soft and Light
An authentic cashmere garment is very soft to touch and feels light when worn. It is considered as the softest yarn since the fiber is very small giving it a soft texture. Although cashmere products have great insulating properties, it does not feel heavy when worn. These beautiful pieces of cashmere help to maintain the ideal body temperature and feel soft and light on the skin when worn.

Provides Warmth
Cashmere is a great option for people living in a colder region where the winters can be quite harsh. Cashmere products have excellent insulation qualities and can help you keep warm and maintain perfect body temperature even when it is freezing outside. The yarn of the cashmere is such that it will keep you warm and not hot thereby making it a great option for that harsh winter times.

Durable
Cashmere is a classic piece of clothing that will never go out of fashion, making it a great investment choice. They not only look good but have a soft texture and great quality making it highly durable. These cashmere products can last you a very long time if properly maintained and cared for. Cashmere products are a nice addition to your wardrobe which you will never feel tired of wearing.

Retains Shape
Most woolen clothes often lose their shape after a few washes, but this is not a problem with cashmere products. They maintain their shapes over the longer period so that you can get maximum use out of it.

Cashmere products are itch-free and therefore very comfortable to wear. Buying an authentic cashmere product requires a little research on your part. Since genuine cashmere products are high in quality and feel, these are an expensive buy.

Therefore, buying affordable cashmere products from suppliers or vendors can probably mean that the product is not genuine and will lose its quality only after a few washes. Several Cashmere Products suppliers in Nepal are renowned for providing high-quality products to their customers. You can order online or visit their store to get the latest and best quality cashmere products.